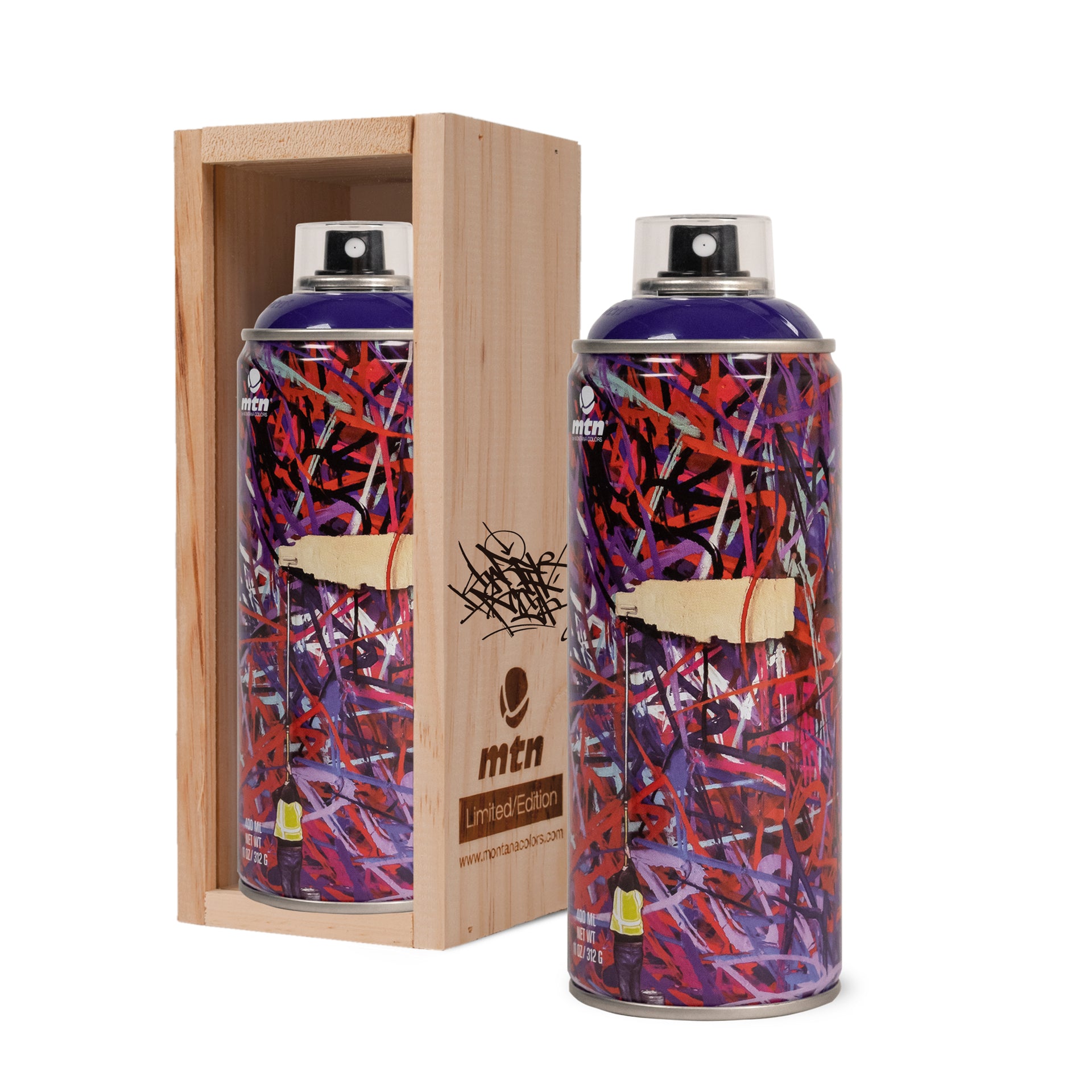 SABER "Limited Edition MTN Spray Paint Can"
SABER
Limited Edition MTN Spray Can, 2022
Montana Colors Spray Paint, 
Low Pressure Can in Wood and Acrylic Case
Stamped with the SABER's tag
Spray Paint Color: Anonymous Violet

Limited Edition
400ml.
SABER's paintings borrow from elements, techniques, and materials he once used as a 21-year-old; rising to international fame in 1996 after painting the world's largest graffiti piece on the bank of the Los Angeles River. 
Eight years later, the Los Angeles County Museum of Natural History commissioned him to paint a miniature version of his piece on its riverbed diorama.  The visibility of this 250-by-55-foot work (documented by satellites in space) and his years of press coverage for other creations shined a glaring public spotlight on the form. The artist's studio work exemplifies his further exploration of movement and energy. 
Spray paint cans are shipped DOMESTIC ONLY.
Due to the high volume of orders, it may take 7 - 14 business days before your order ships.
All sales are final.