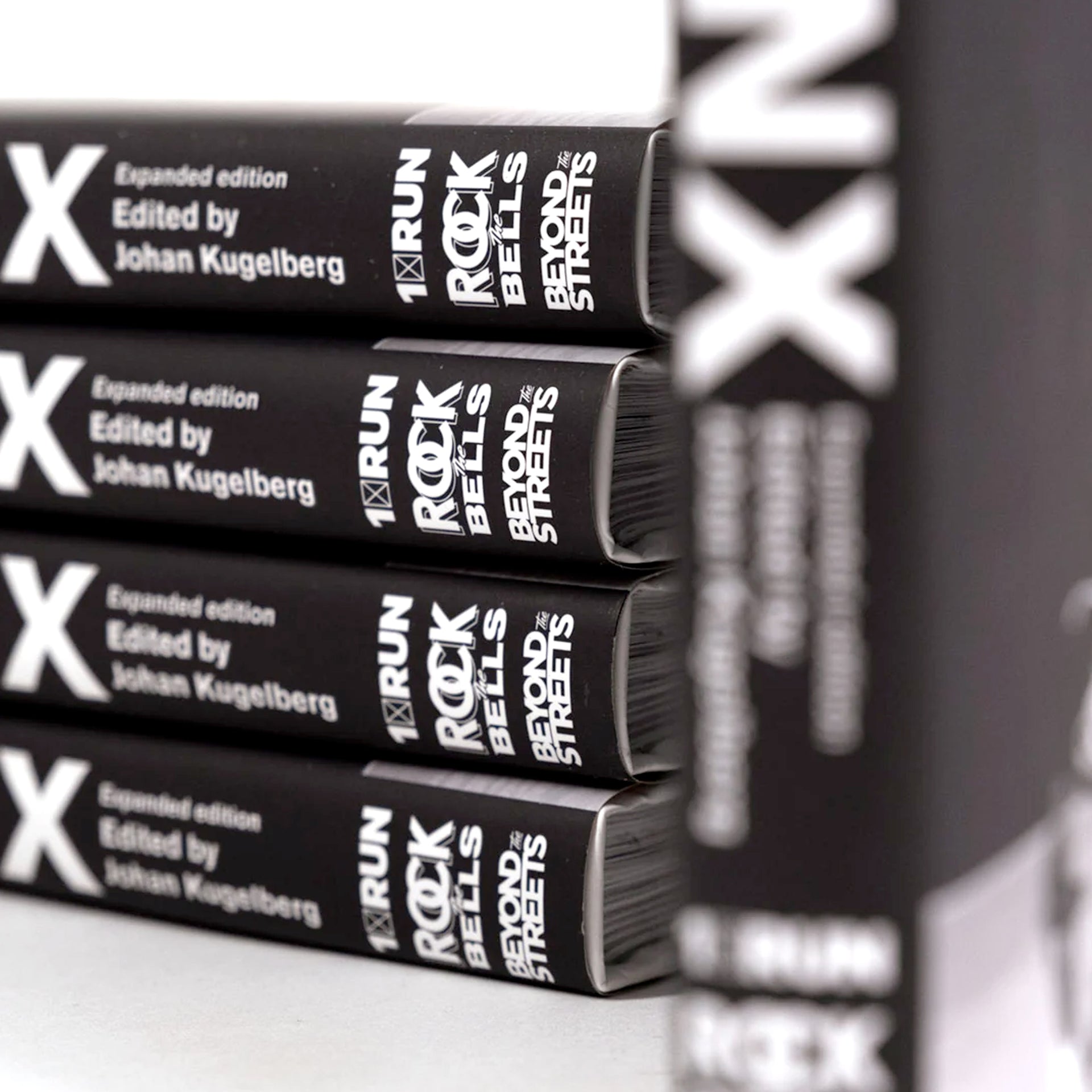 Joe Conzo Jr. SIGNED "Born in the Bronx" Book
Joe Conzo Jr.
BORN IN THE BRONX
Hardcover, 240 Pages
9.5 x 11.25 in (24.13 cm x 28.58 cm)
Signed by Joe Conzo Jr
2nd Edition 

Hip hop first became a part of the mainstream music industry in the early 1980s, when major record labels released albums from such accessible groups as Run DMC and the Sugarhill Gang. But the true origins of one of the most powerful pop-cultural influences in the world are in the spontaneous, progressive musical culture that grew out of tough Bronx neighborhoods of the 1970s and led to a renaissance of poetry, music, and fashion. Through years of research, writer and curator Johan Kugelberg has pulled together the scattered remains of a movement that never had its eye on posterity. The book includes the improvisational artwork of previously unpublished street flyers of the era, Polaroids buried for decades in basements across the Bronx, and testimonials from influential figures such as Tony Tone, LA Sunshine, and Charlie Chase. Through the work of pioneering hip-hop photographer Jow Conzo–the man The New York Times calls "the chronicler who took hip hop's baby pictures"–Born in the Bronx presents a unique introduction to an explosive and experimental period in music history.


Due to a high-volume of orders, please allow 7 - 14 days for your order to ship.

International Orders:  VAT & Customs Fees are included in the shipping, and are the responsibility of the customer.

All sales are final, thank you for understanding!