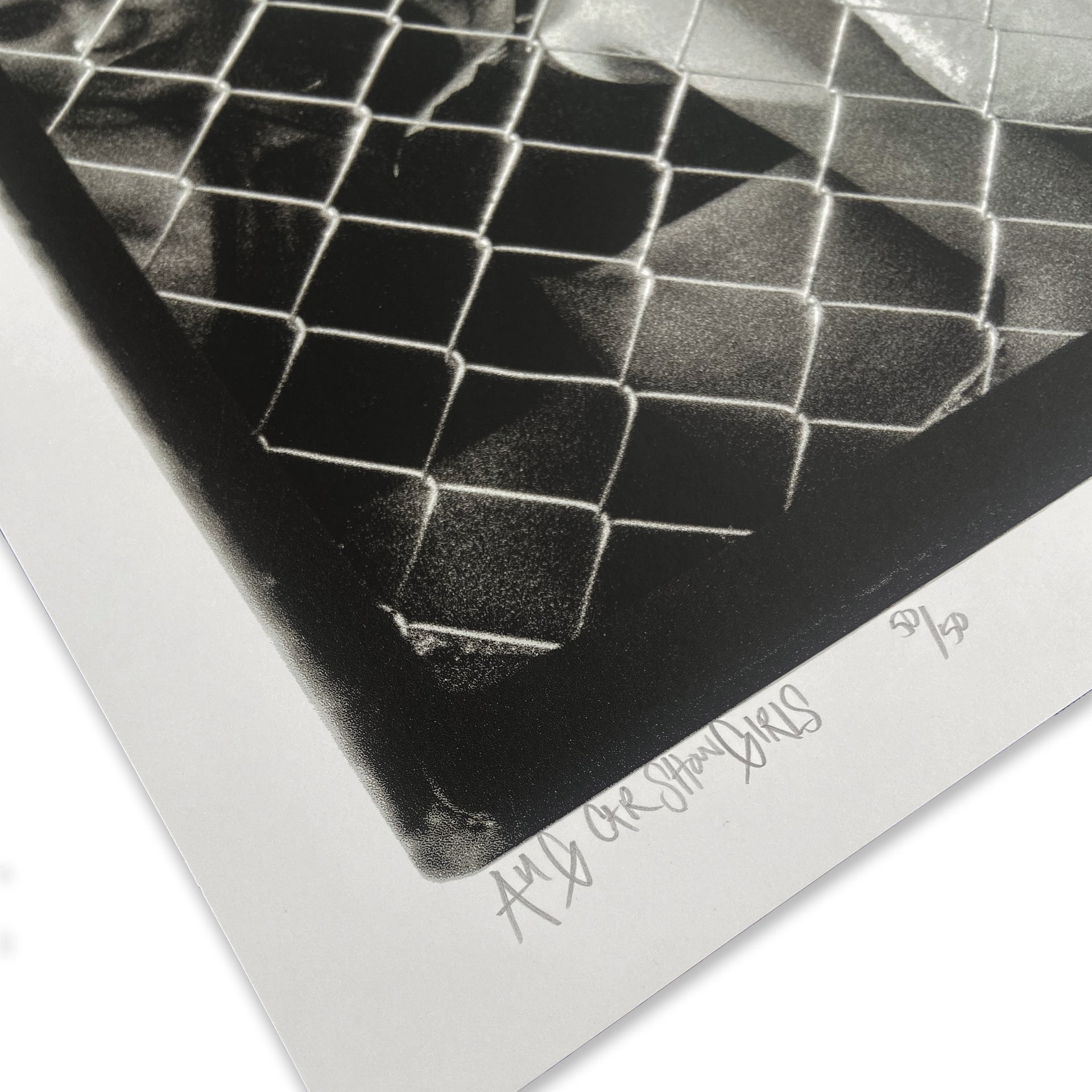 Estevan Oriol "A&G Car Show Girls" Print
Estevan Oriol
A&G Car Show Girls
4-Color Screen Print on Domtar Cougar White Paper
24 x 18 in (60.96 x 45.72 cm)
Edition of 50
Signed and Numbered by the Artist
Embossed by BEYOND THE STREETS


BEYOND THE STREETS is pleased to present this brand new, limited edition, print from prolific photographer, Estevan Oriol, featuring one of his most well known images of A&G Car Show Girls.
Estevan Oriol contrasts the glamour and edge of early aughts Los Angeles, and its Latin lowrider and tattoo subcultures. Oriol started his career as a club bouncer-turned-manager for LA rap groups Cypress Hill and House of Pain. He began documenting the emerging hip-hop scene in photography while on tour.


All prints ship separately in tubes, rolled by BEYOND THE STREETS art handlers.


International Orders:  Customs Fees and Import Tax is NOT included in the shipping, and are the responsibility of the customer.  If your order is returned to due to unpaid fees, reshipping will be at the cost of the customer.

Please allow 7 - 10 days for your order to ship.

All sales are final, thank you for understanding.