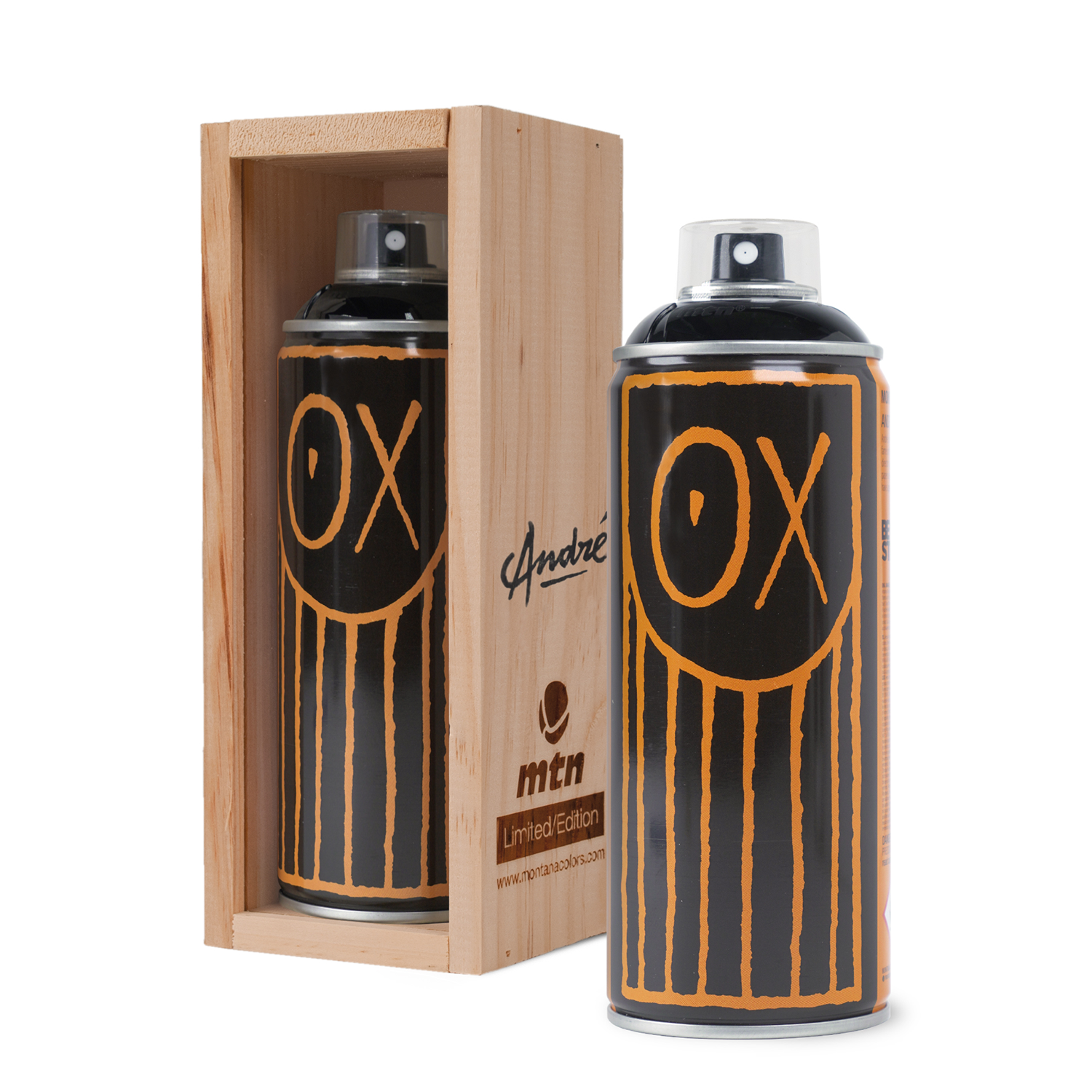 ANDRE Limited Edition Montana Spray Paint Can
ANDRÉ
Limited Edition Montana Spray Paint Can,  2021
Color: Glossy Black
MTN 94 Spray Paint
Low Pressure Can
400ml.
All Andre Limited Edition Spray Paint Cans Come With a Pocket Cap

André is the Swedish-born French artist known by his graffiti alter ego, the top-hatted stick-figure tag called "Mr. A." His fame on the walls of Paris in the early '90s led him organically to gallery work, brand collaborations, and life as a creative director and global nightlife entrepreneur. He chooses drawing over classic canvas work, often sketching on scraps of paper or in notebooks, or on signs. His Dream Concerts posters — tempting viewers with all-star lineups never to be seen — have appeared in the streets of Paris, New York, London and Los Angeles.
"Before he began exhibiting his work in galleries, André was known as Monsieur A in graffiti communities. Saraiva was active in the early Parisian graffiti movement, alongside Space Invader and Zevs. He became identified with his iconic, cartoonish character: a round-headed figure with long limbs and a circle and a cross for eyes—a subject that recurred in Saraiva's early canvas paintings. In the 2000s, Saraiva began a performative project called "Love Graffiti" in which he would spray paint the name of someone's lover at an address of his or her choosing. His later works continued to employ line, text, and clean-edged geometry. In 2012, he created a large-scale installation titled Andrépolis, resembling a city based on Paris and New York in miniature scale with neon lighting."

Due to a high-volume of orders, please allow 7 - 14 days for your order to ship.

SPRAY PAINT CANS ONLY SHIP UNITED STATES DOMESTIC.  WE CANNOT HONOR INTERNATIONAL PURCHASES OF THIS PRODUCT.

All sales are final, thank you for understanding!