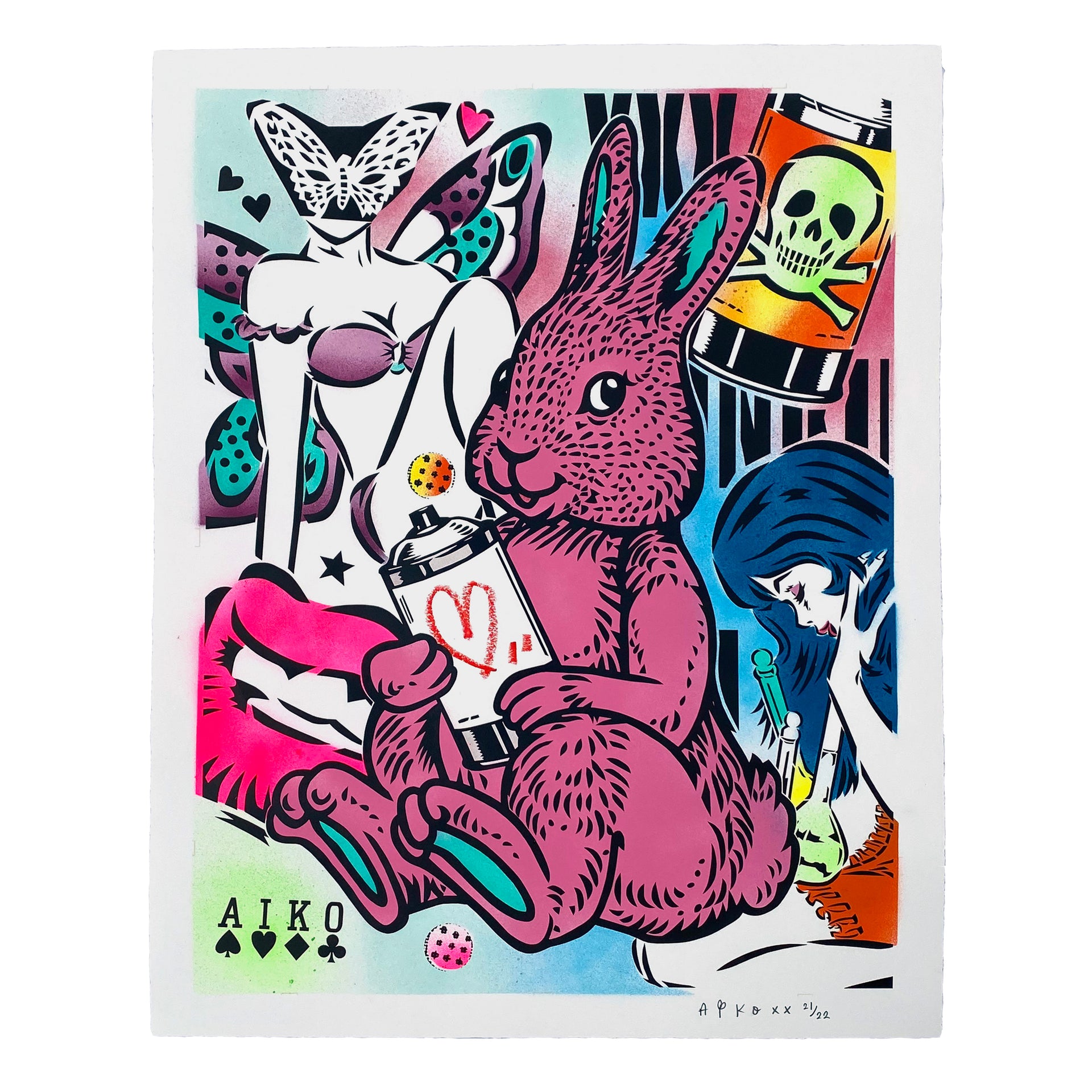 AIKO "Bunny Love (Pink)" Print
AIKO
Bunny Love (Pink)
2-Color Screen Print with 10-Color Spray Painted and Hand-Drawn Embellishments
21 x 27 in
Edition of 22
Signed and numbered by AIKO
A new print in a series of four, featuring AIKO's iconic bunny figure, which has been painted in hundreds of spots in different cities around the world, for nearly two decades.

Prints will ship separate if purchased with any other items, and rolled in a tube by BEYOND THE STREET art handlers.

Orders outside the United States may encounter extended transit times due to hold ups in customs. Duties are the responsibility of the purchaser.
Due to the high volume of orders, it may take up to 7 - 10 business days before your order ships.